Fluxfall Horizon
Pre-order + Playtest Kit + Fluxfall Jam!
---
General:
The Kickstarter campaign has concluded and pre-orders ("late pledges") for the digital and two different hardcover editions is available at Backerkit here.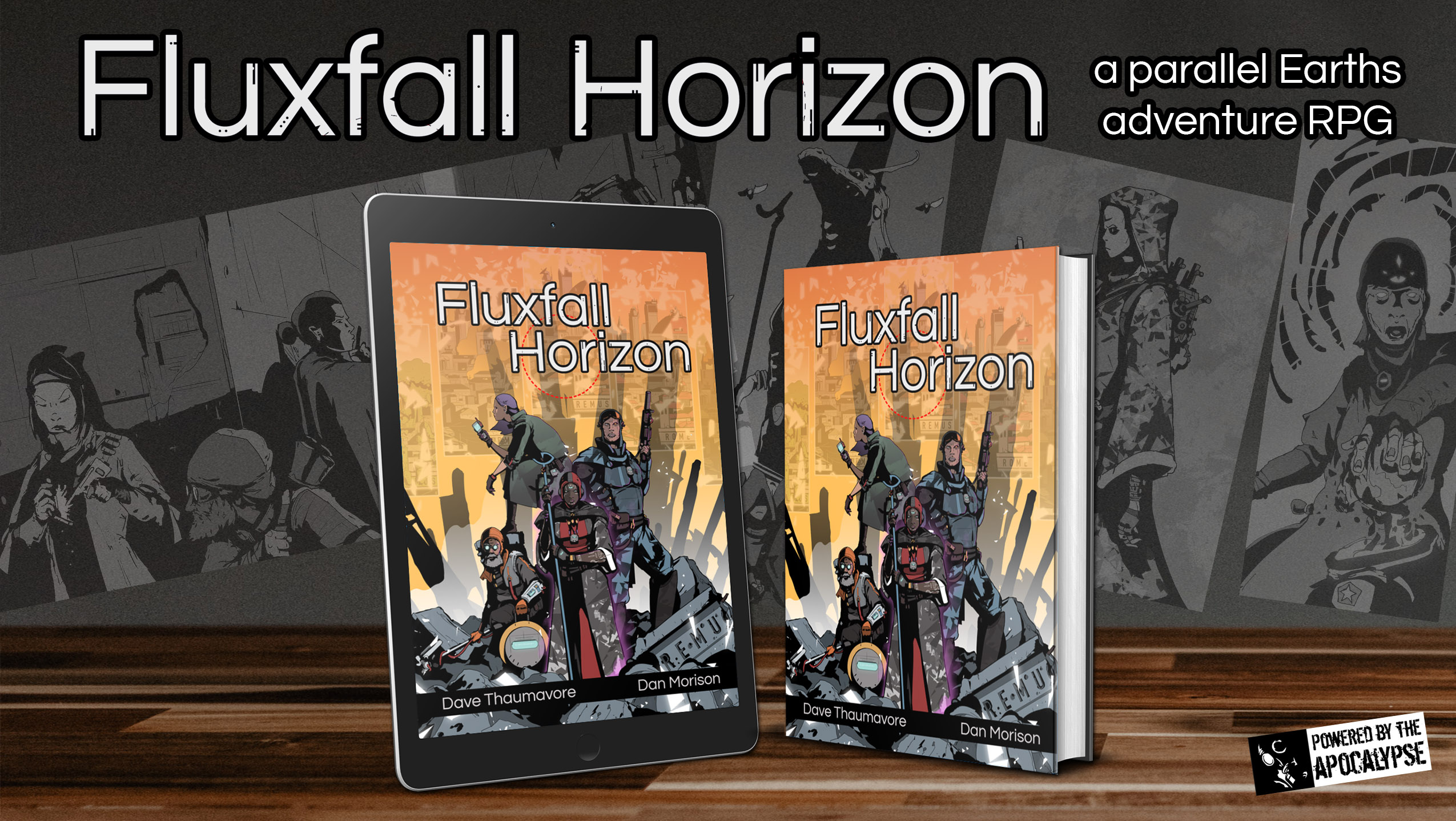 A game jam ("Fluxfall Jam") where anyone can publish anything for Fluxfall Horizon has launched, and will be open until February 15, 2022. Here's a link to the game jam.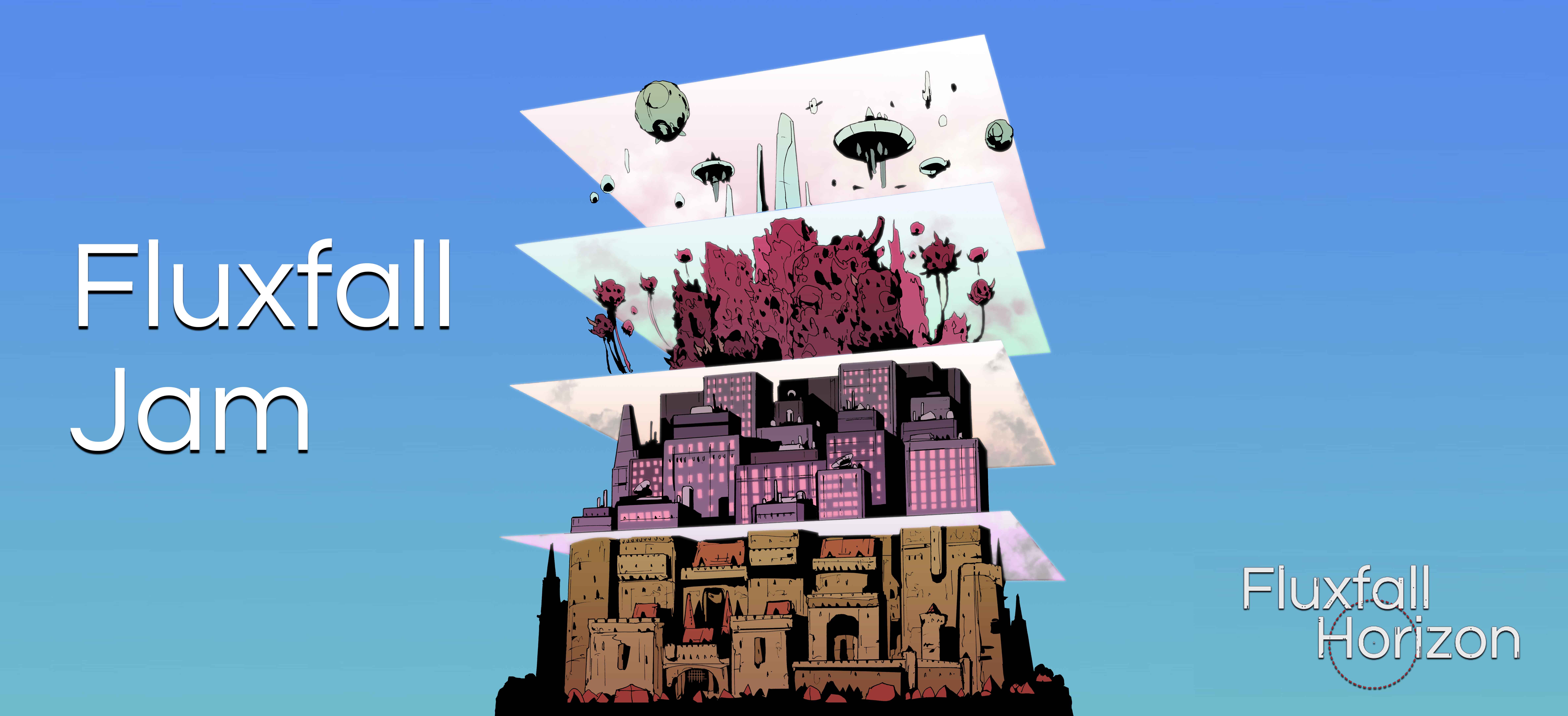 Version .38 changes:
Greater details added for the five factions
Scenario "Corporate Earnings" added
Scenario "Serpents of Polaris" added
Scenario "The Game Show" added (guest writer Thomas Manuel)
Alternate Earth "Gamemaster" added
Layout overhauled for easier readability and respectability
GM rules cheatsheet created (included in the free Playtest Kit)
Misspellings 99% eliminated
Domain fluxfallhorizon.com created. Will redirect to the Itch product page for now, but will eventually be a landing page for general information and purchase options